Happy Friday, everyone!!
If you're like me, you have a hard time with finding the time to tend to house plants. I have proudly kept alive the orchid that my BFF Tiffany gave me the day that my son was born in 2010, and it sports many shoots and leaves....yet no flowers. I've revived it many a time, but I nearly always forget to give it water until it is shriveled and on death's door.
Enter the air plant! These little guys are taking home decor by storm, and there are so many amazing planters for them on Etsy!
Here is my favourite one that I have stumbled across in my travels so far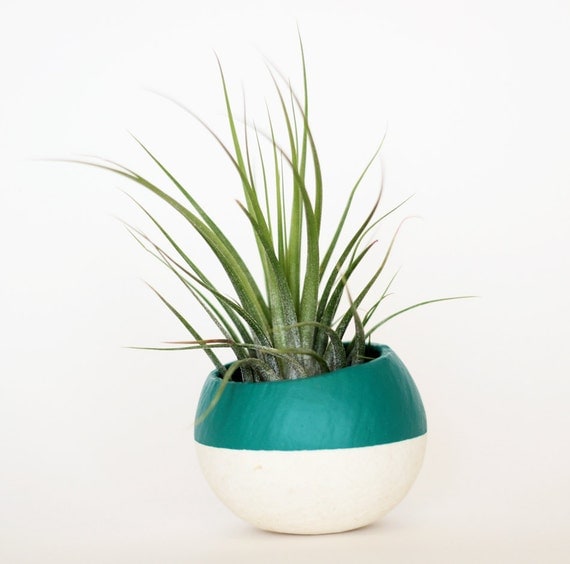 The Emerald Green Air Plant holder by
Bird and Feather
is absolutely beautiful. It has a bold pop of colour (hello Pantone colour of the year, Emerald!) and yet is so classic and simple in its overall design.
What air plant containers do you love?? Check them out on Etsy and comment with a link to your picks!