If you've been following me on Instagram and Facebook, you know that this Spring is going to be a very exciting time for my artistic career. I am thrilled to be having a solo exhibition, my first since 2006, at a chic gallery in Toronto, Ontario.

Urban Gallery
is located in the distillery district of Toronto, a really cool, hip and artsy type community. Their space is absolutely gorgeous, and I cannot wait to fill it with my Purpose collection.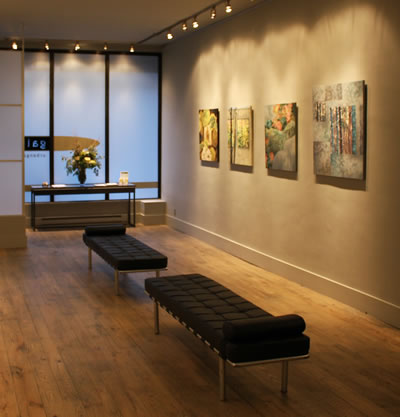 My collection, which will be shown for the entire month of April, is centered around the notion of Purpose.
What is our purpose here? To live? Breathe? Die? Bring life into the world? Inspire? Destroy? Each of the 18 (or so) pieces will explore this theme, and leave the ultimate decision up for interpretation.
The pieces that I have finished so far are stunning. I haven't ever created a cohesive collection quite like this. Each piece has a splash of purple, blue or red, then is accented by a metallic or two. As light catches the drips, rolls, and cracks in the paint, movement is found.
I am so excited to share this exhibition with you in a few months, and will update you monthly until April about the planning phases!!