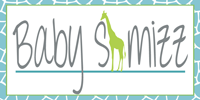 Its that time of year again, when stores put clothes on deep deep clearance. Right now most retailers are clearing out the racks of summer clothing, and putting out fall clothing (while we are sitting here sweating our asses off still).
A few weeks ago The Children's Place was having a big clearance sale, and I had a code for an extra 20% off online. I estimated what size Jack would be in next summer and went shopping :) I pretty much got half his summer wardrobe for next year for practically pennies.
Here's what I got:
So that's 8 shirts (6 polos & 2 tees), 3 pairs of shorts and one pair of sandals.
Wanna guess how much I paid? $50.66 shipped.
I know, crazy right? I refuse to buy kids clothes full price, but I also want my kid dressed well. Clearance rack, end of season shopping is the way to go friends! Get out there and get shopping!