This Spring, I was inspired to make a really gorgeous white and paint dipped clay feather mobile for our nursery and when I started...I couldn't stop.
Mobiles are now a fixture in my Etsy shop and have been getting a crazy amount of notice on Etsy and beyond!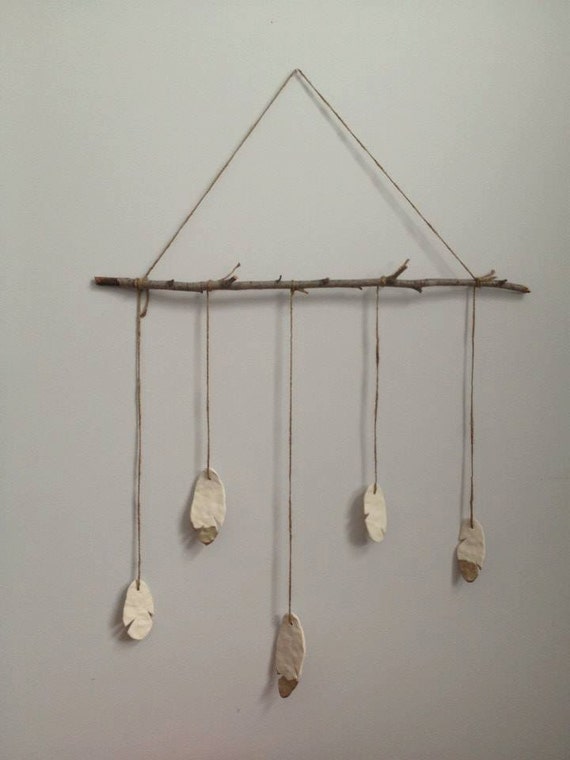 I love them because they are so natural, yet versatile. No nursery? No worries!
These mobiles, all made to order by hand, are great for really any room and don't necessarily have to be hung from the ceiling. Consider a wall that is seemingly too narrow for a painting or photograph; what would you put there to spruce up your space?
Creating a dreamy master bedroom escape, but have two awkwardly positioned windows? Put a wall hanging mobile between them!
Mobiles are available in really any motif. I've done starfish and beach inspired, color themes with sculpted spheres, flowers, and rain drops. The possibilities are endless!