I'm not even sure how I stumbled across
Sweet Whimsy Designs
to be honest, but I have been following the amazing artwork of Leandra Sweet for a while now and have been so incredibly impressed with her attention to detail and the care that she puts in to every single set of peg dolls that I knew I needed her to create something amazing for our nursery.
We started talking early this year about my nursery plans, which have all been inspired by
Where The Wild Things Are
. I love the imagery in the book, and when Leandra said that she had been wanting to play with nesting dolls for a while now, everything fell into place.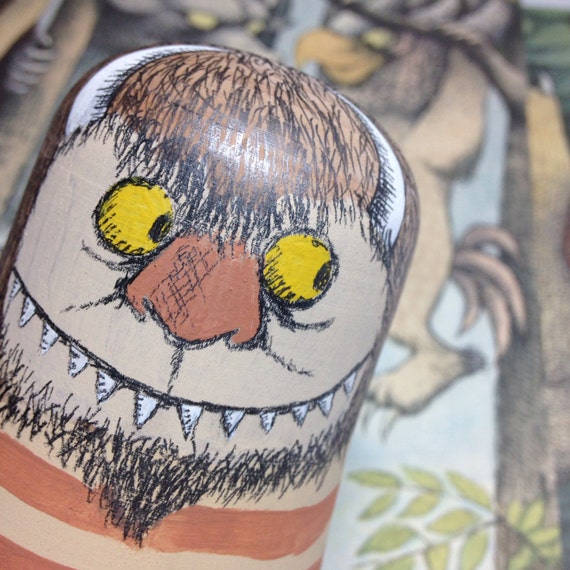 Leandra took such a simple, raw idea and turned it into something incredible. Words cannot fully express just how much my husband and I love our
Where The Wild Things Are
nesting dolls. I am simply amazed by the amount of detail on them, and again, the care that Leandra took when creating them.
She even included a Max peg doll for Big Brother Owen in the package, which he adores and plays with all the time. Such a sweet sentiment, and so incredibly thoughtful of her!
So, what is in the Mom & Baby Giveaway from
Sweet Whimsy Designs
? A full set of ninja pegdolls!
Have an idea for a set of pegdolls or nesting dolls? Contact
Sweet Whimsy Designs
and I promise you, Leandra will take your simple ideas and create a masterpiece that will be treasured for years.
Disclaimer: A huge thank you to Sweet Whimsy Designs for being one of the Mom and Baby Giveaway sponsors. I did not receive compensation for this post, and all opinions expressed are my own.