One accessory I am excited to wear this summer now that I've grown my hair out some are headbands, and specifically crochet headbands by
Kimberly Poole Designs
.
London, Ontario accessories designer Kimberly Poole has a whole line of headbands from the whimsical and sweet to the bohemian and chic in her
Etsy
shop. I have a grey one with points like a crown that I absolutely adore, and it is neatly tucked away in my hospital bag to keep my hair out of my face (and baby's hands) at the hospital.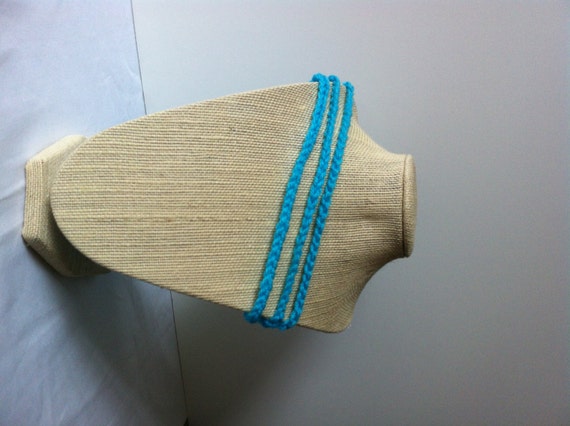 Kimberly Poole Designs
is more than just hair accessories and headbands. Recently, I ordered a custom, medium grey blanket for our nursery. I asked Kimberly to make something super soft and warm, a little larger than crib sized so that he can use it for snuggling on the couch when he is a little older, and in a stitch with great texture. This is what Kimberly designed, and I could not be more happy with it.
Isn't it gorgeous?! I'm seriously so impressed with the care and attention to detail that Kimberly took when making this special blanket for our nursery.
I have had the pleasure of working with
Kimberly Poole Designs
for the past year on various projects, and I was thrilled when she offered to sponsor the Mom & Baby Giveaway with a few hair accessories, both for mom and baby! There is one crochet maroon bow on a metal headband (pictured below) and a gorgeous blue chunky crochet
necklace
for mom, and two of the tie-back multistrand headbands (in
peach
and
aqua
) that are perfect for newborn baby girls.
Disclaimer: A huge thank you to Kimberly Poole Designs for being one of the Mom and Baby Giveaway sponsors. I did not receive compensation for this post, and all opinions expressed are my own.