Looking to pull in a pop of color into your home decor this Spring?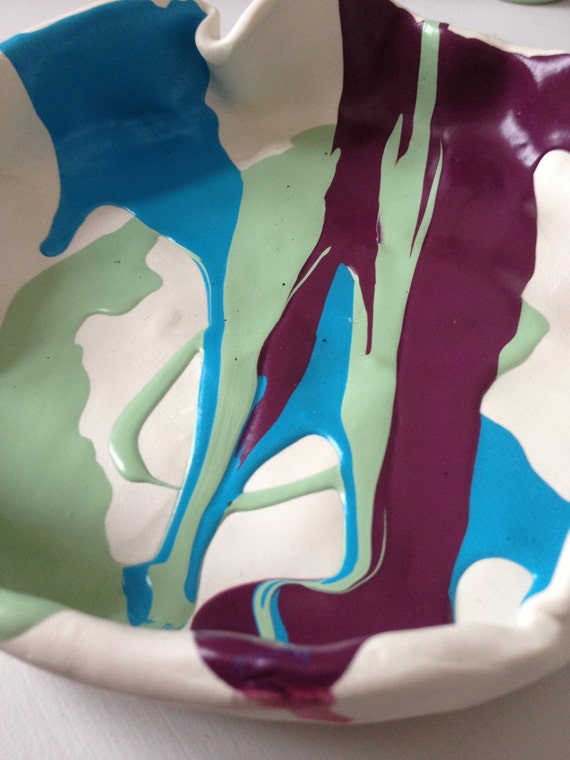 White clay makes for a really amazing canvas for bod pops of acrylic paint to create a striking piece of sculpted art.
In this piece, I've used three really strong colors that are all next to one another on the color wheel. Purple, green and blue, but with a slight twist.
The key here is to choose unexpected tones with the paint colors.
Dark plum
Mint green
Turquoise blue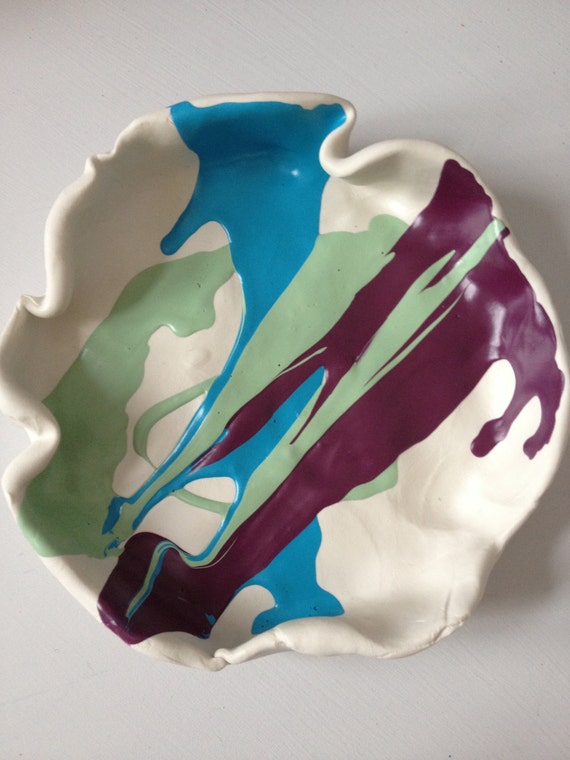 Dark
Light
Medium
It is perfectly balanced, and yet striking in its abstract application. Great colors for spring and summer!