By now we all know that the Pantone Color of the Year is Radiant Orchid. I have seen this color used in various hues of light lilac all the way to deep plum. It's one of my favorite Color of the Year selections in a while, so I'm really excited to feature it in my Etsy shop!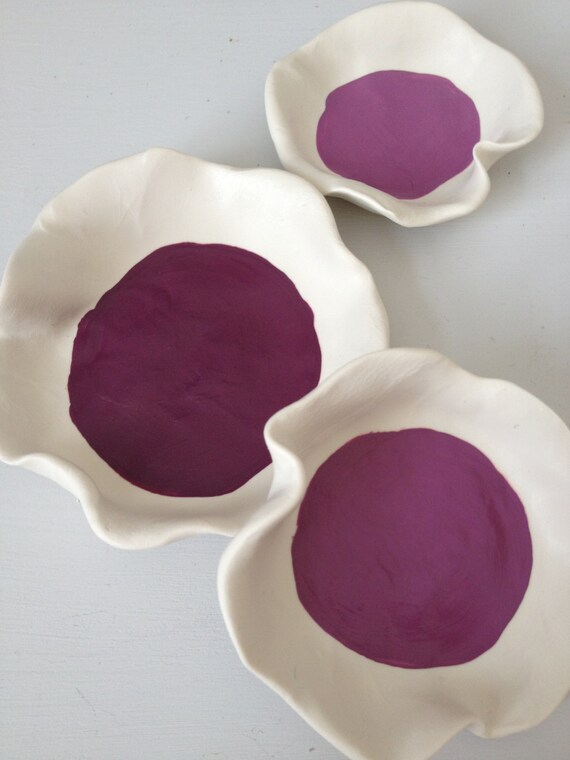 The Radiant Orchid nesting bowls are among my favorite pieces. They pack quite the punch, yet are soft and feminine because of their fluted edges. it's a great use of contrast, too, with the stark white clay and purple paint.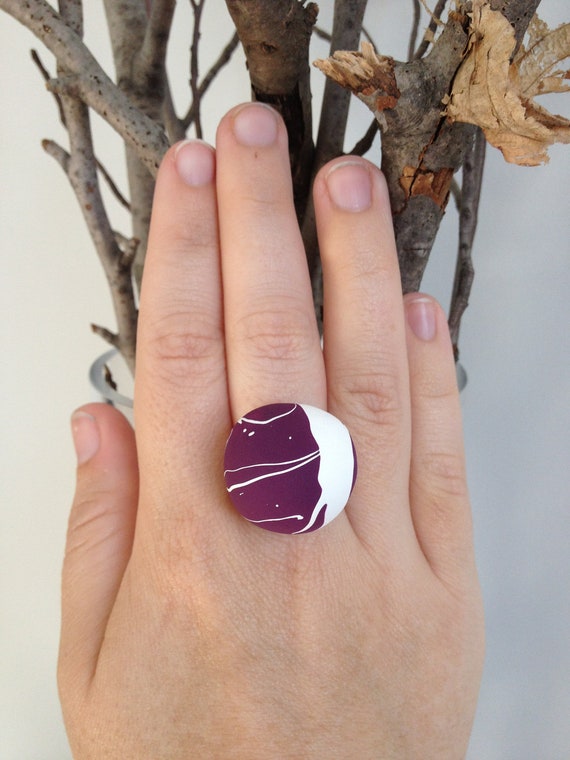 In terms of wearable pieces, this painted stone ring is a great example of balance, contrast and line. The dark plum shade of Radiant Orchid grounds the pieces, while the white paint splashes across the surface to add visual interest.
I cannot wait to incorporate Pantone's Color of the Year more into my work. These tones are definitely in my
Purpose
collection for Urban Gallery, and I will be bringing them into pieces for my ready-to-ship line in my Etsy shop as well.