I'm usually not one to spend a whole lot of time on things like centrepieces. Hurricane vase, coffee beans and a candle. Easy peasy.
But when it came to redesigning our formal dining room, I wanted to have one centrepiece that would be classic and chic, and would transition well no matter the season or event that we are hosting.
I love the look of fresh flowers, but to get new ones every single week...well...it's just not realistic with a toddler running around and another one on the way. I knew that it was time to order some gorgeous paper flowers from
2Clvr 4 U Designs
.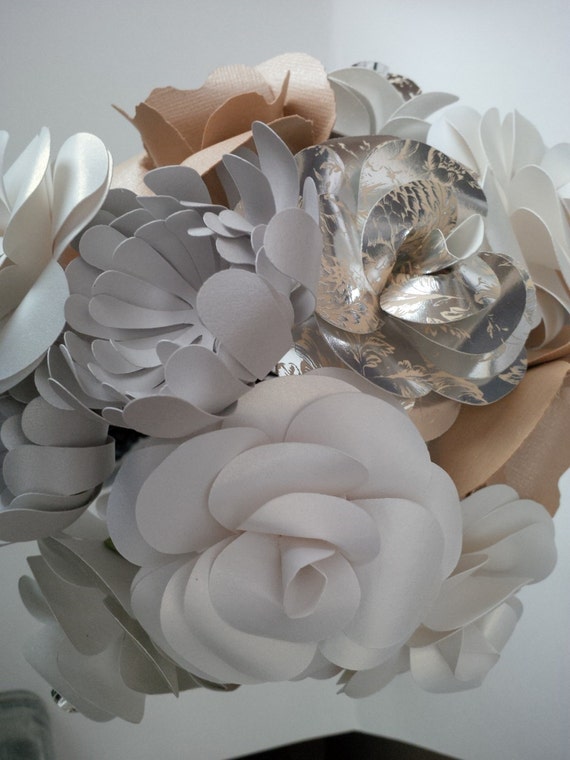 One of my favorite bouquets that Laura has created is the
Great Gatsby
. I love the metallic finishes on the papers, paired with simple whites. I also really love the
Pink Peony
bouquet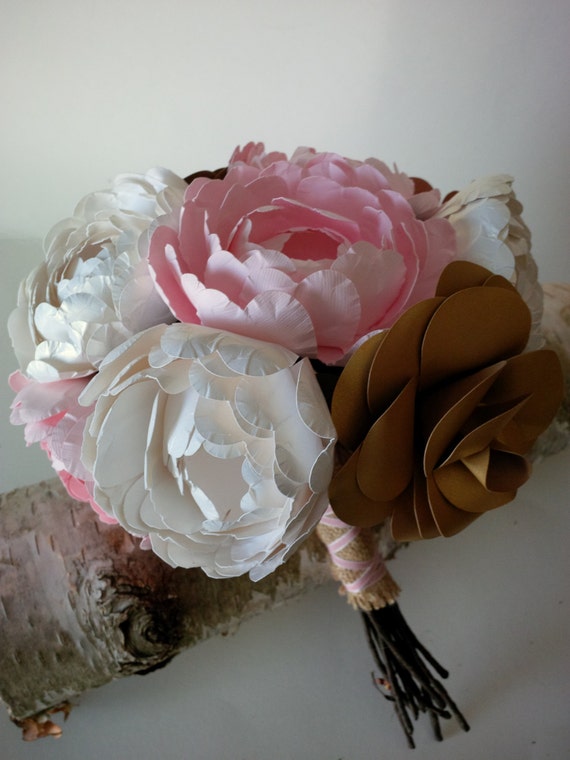 So...I'm thinking a shallow brushed metal bowl, filled with white peonies and roses. Simple, but full of texture and dimension.
Now to find the perfect bowl!