I only have two of these little lovelies left, so I thought they deserved their own blogpost.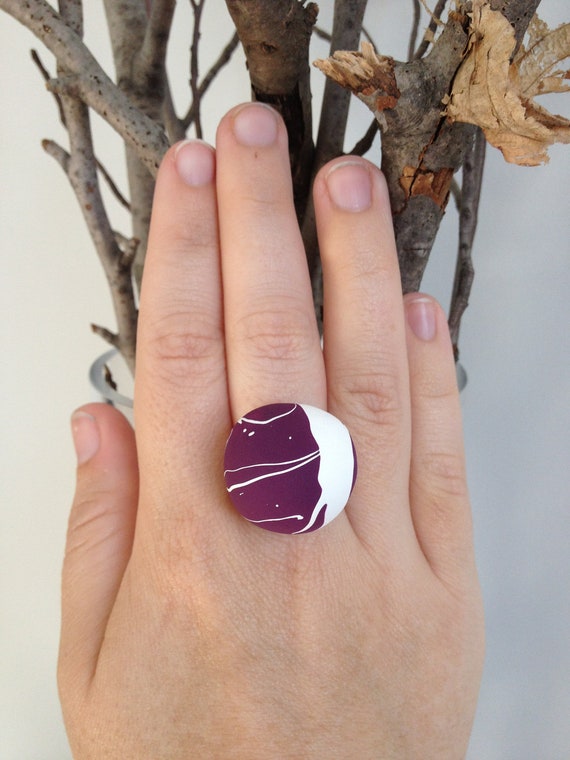 One thing that I love to create is wearable, one of a kind art. These fashion rings are first sculpted, then handpainted and set onto adjustable bases. I've created them in turquoise and white, yellow and white, and turquoise and cobalt, as well as these two plum rings (above and below)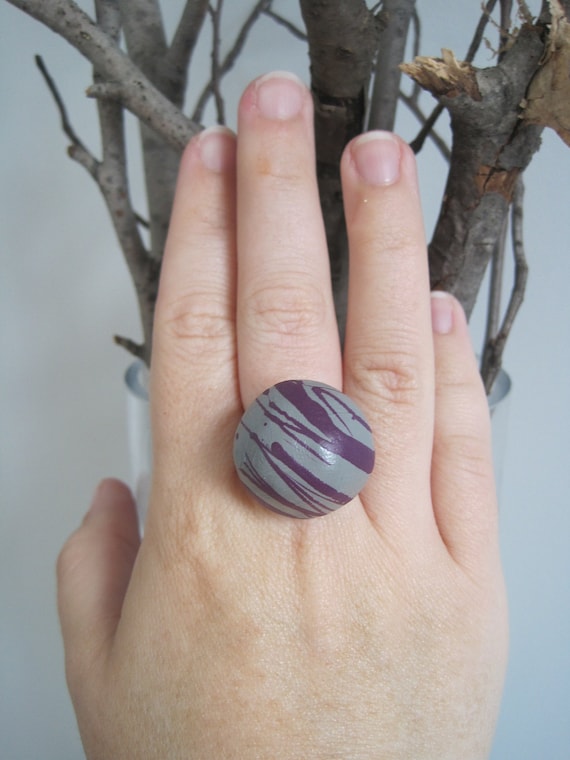 Being that these are the last two in stock, they are on SALE for $15 plus shipping. Both are handmade, totally unique and one of a kind pieces of wearable art!
Have a different colour combination in mind? They can be made to suit whatever you'd like, whether you have an outfit that you need an accessory for, or a special event that you're going to.
Think I should add them back into rotation in the shop, and create more?? If there's enough interest, I certainly will make a few more and put them back in!