One collection that I will be developing this year in my Etsy shop are my rolled tube sculptures. Currently, I have them offered in small hand held configurations but I want to do them in medium (11"x14") and large wall installations.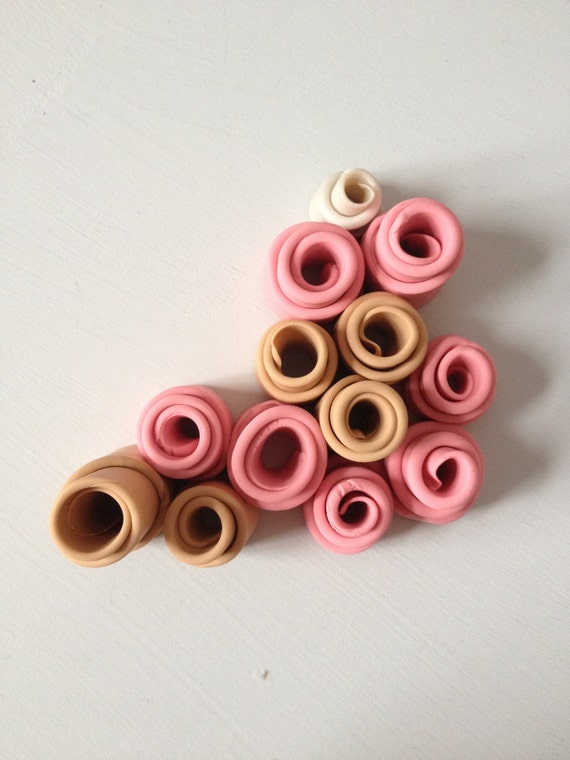 The one above graced the front page of
Etsy
this past September and it has really inspired me to make something of this collection.
The tubes themselves are small; approximately the size of a nickle or quarter. Some of them are as small as a dime. I have them in neutrals like above, and in minimalist white.
What colors should they be offered in?
Would you put them into definite shapes or keep them abstract?