For the 5th wedding anniversary, the alternate gift idea is silverware. Ours is pretty plain jane, and the every day silverware is mixed and matched at this point. While it would be great to replace all of that and get some funky pieces into the mix, I went searching on Etsy for some unique pieces and found these two stunning ones that I just adore.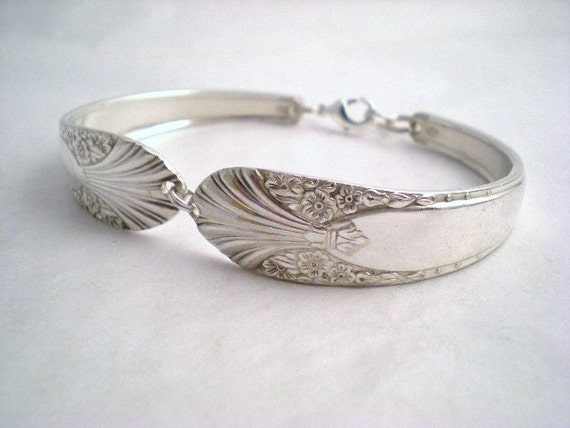 Silver spoon bracelet by Mon Petit Chou Boutique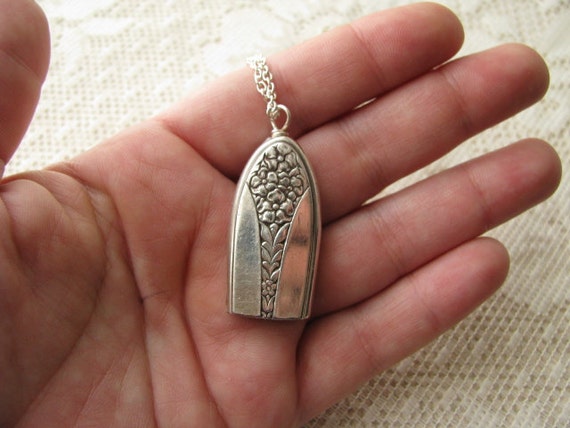 Knife bell necklace by TheBeadLadies
The details on the handles of both pieces are so delicate and feminine, they're absolutely beautiful! And while you can tell that they were made from pieces of silverware, they are totally unexpected. Who would have thought that the end of a knife would make a beautiful pendant, or that two spoon handles could join together to create a lovely bracelet?!
When we originally registered for silverware, I thought for certain that I would never want the detailed pieces like my mother and grandmother had. Now, nostalgia has hit and I crave that attention to detail! What better way to satisfy that, than with these beautiful pieces!