I'm not sure that I could be more in love with this super chic and incredibly simple
double braided headband
. I just adore it and think that it is the perfect accessory for a Sunday brunch outfit, to hold your bangs back while they're growing out and you have a meeting to rush to, or even just for a casual trip out for coffee and some coveted me-time.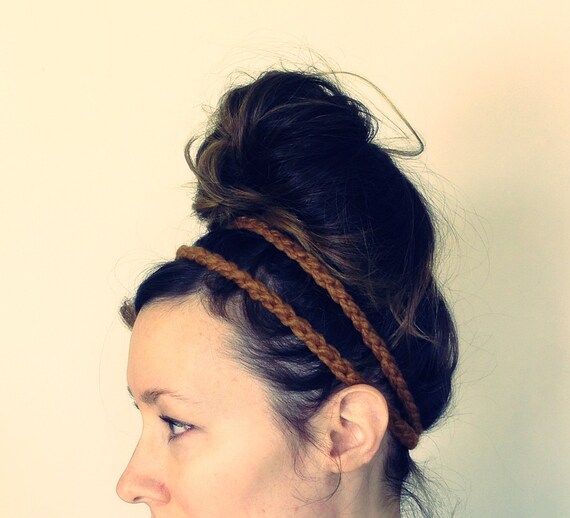 The Yarnival
has done a fantastic job of creating a beautiful hair accessory while keeping in mind a sensible budget; this lovely is only $4.25! She's even got the details down - I mean, just look at that lovely wooden button at the back!
And what's even better....you can order as many as you'd like and pay just one flat shipping rate! Better value; stock up now! I have a feeling a few of these will be coming to Chicago with me in July!