As we turn into fall, I find myself reminiscing about ecochic finds... for home decor. Items that make a home feel warm and cozy.
There are some really reasonably priced, and really funky pieces on Etsy that I am so excited to share with you!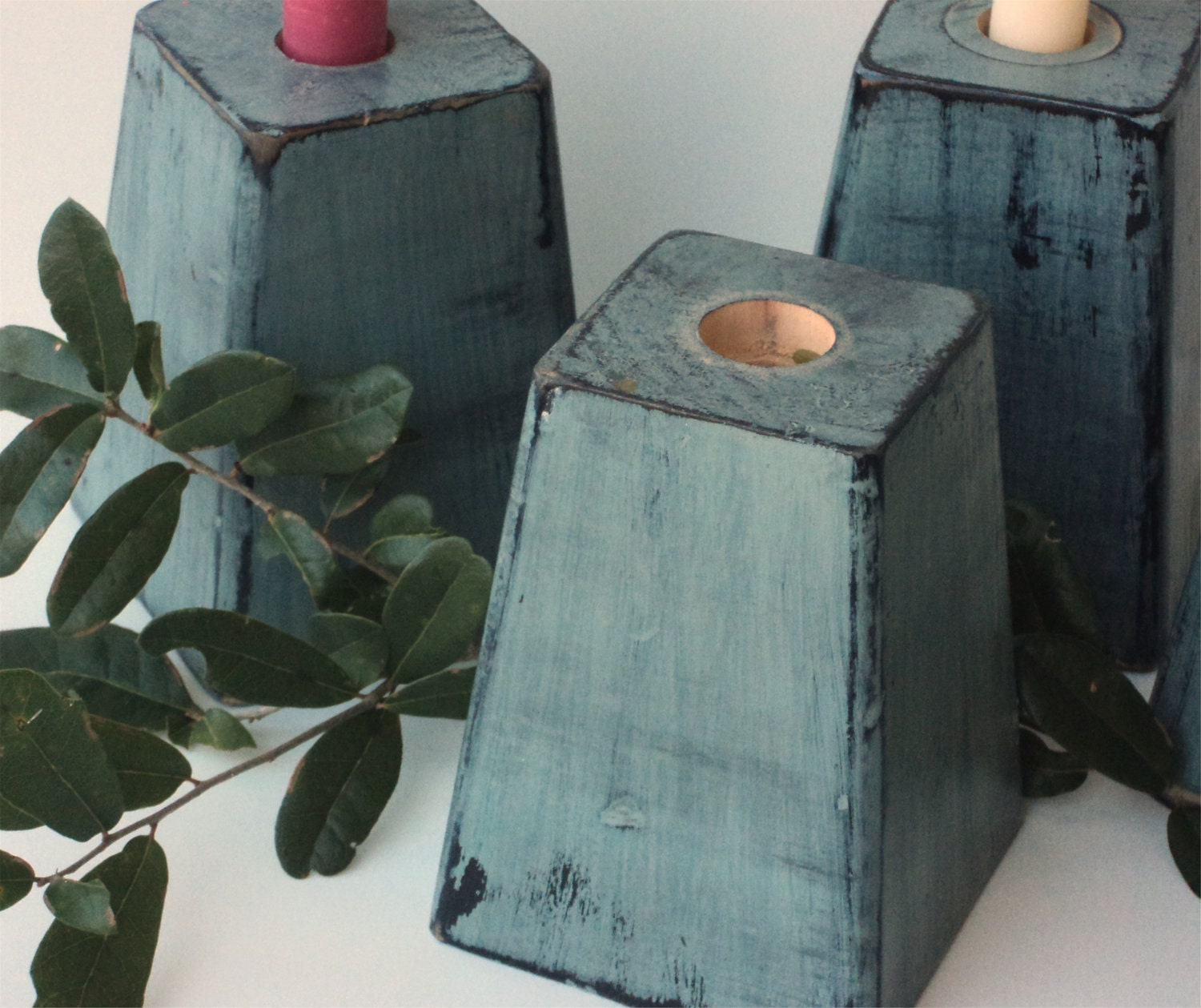 Can you guess what these candle holders used to be?
Furniture legs!! What a great use for them to house long tapered candles, once painted and treated, and maybe even distressed a little.
Picture them on a long farmer-style kitchen table, or even in an old woodburning fireplace that no longer serves as functional.
Gorgeous!
You can find them
here