Last week, I was chatting with my friend Libby from Elf Family Blog, and she mentioned sugared popcorn.
Intrigued, I set off on a quest on Pinterest to find out what this potentially yummy concoction was. Clearly, yes I've heard of caramel corn, but sugared popcorn was new for me.
How freaking fabulous is this?!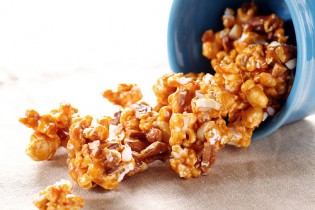 And I don't even like popcorn!! However...this loveliness may change that!
You can find the recipe
here
!