While I am by now means a quilter, I have a great respect for the art and those who spend a crazy amount of time cutting the fabric and sewing everything together.
I was looking for some ideas and inspiration for Owen's second birthday (not until June 2012 mind you...but one can never be too early for party planning!) and came across these gorgeous quilts.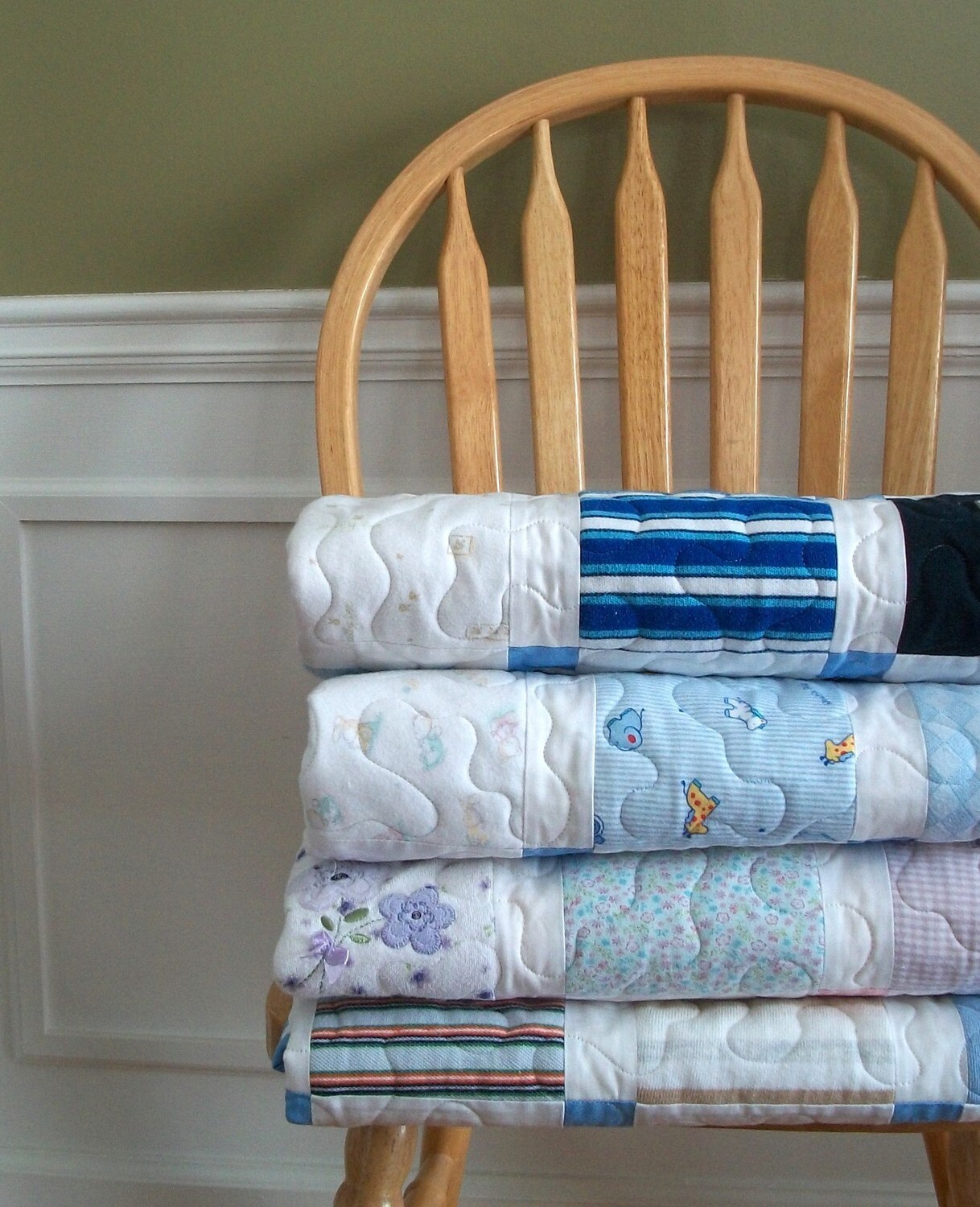 And being sentimental at heart, I am definitely saving some of his baby clothes to have a quilt made for him. Well...maybe for me to snuggle up on the couch with once he's grown.
Either way, completely fabulous.
You can check out the Etsy shop, warmnfuzzies,
here
.