Welcome to another edition of Sponsor Love, a little shout out to my awesome sponsors over there on the right hand side!
Growing Up Geeky
celebrates our quirks and outright geekiness and provides you with a healthy dose of super cute baby. I started writing in it after a few unsuccessful months of trying to conceive; I needed an outlet. When I became pregnant, it turned into my pregnancy journal, and now it has become Carina's virtual baby book. I don't want to forget so many things about her and our lives right now, so I document them in my blog - along with some of my rants, confessions, and Mommy fail stories (sadly, there are quite a few!)
I am always on the lookout for unique and exciting baby products, as well as products that could help make my life as a new Mom easier. I love to do reviews and offer my readers
fantastic giveaway items. I also recently opened my blog up to sponsorship and am planning on attending BlogHer '12 next August!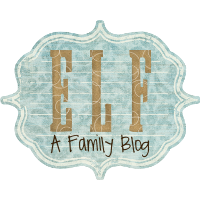 I'm a wife to a wonderful chef in training; mother to a chunky, fun-loving little boy; keeper of two spunky dogs; and teacher to many of rambunctious high schoolers. I am a bargain shopper, coupon cutter, price-matching fool. I'm a little bit random, a bit OCD, and appreciate a nice cold glass of Moscato wine.


I believe in baby led weaning, standing up for what's right, and trusting yourself. I enjoy the simple things in life and have faith in the Lord. I don't judge a book by it's cover (but I know that if I was an author my contract would include a clause stipulating my approval of the cover art).
Atutudes Handmade Tutu's are simply the most gorgeous and fabulous tutu's to suit every little girl! Created by Kristal and Jennifer out of non-flammable tulle, ribbon, crystals and gorgeous feathers. Atutudes was recently featured at the GBK Productions Primetime Emmy Awards Gifting Suite, and our peacock tutu is in nearly every promotional photo with a variety of celebrities including cast members from Glee, Wizards of Waverly Place, Modern Family, Mad Men and more! Up next is the GBK Productions Gifting Suites for the Golden Globes and Oscars!
We are so excited to have you drop by and visit us. We are passionate about all things girly and cute! It is truly a labor of love to create our tutus for the special little girl in your life. We put so much love and thoughtfulness into each creation. When you buy our tutus, you are taking home a little piece of us.
Atutudes came to fruition with the birth of Jennifer's beautiful daughter Elan. It was love at first sight! We were planning her 1st birthday party and were looking for just the right tutu. Not really finding what we were looking for, we decided to try making our own. Viola!...
Want to sponsor Sweet Stella's? Now's your chance!! Hop on over to the
Sponsorship
page to view our media kit, or send me an email at shannon@sweetstellas.com